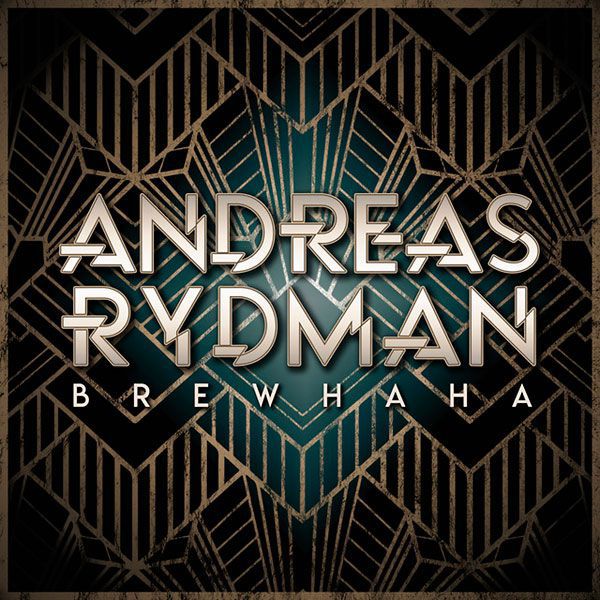 BREWHAHA
Andreas Rydman takes us on a trip from the swamps of New Orleans to the dense forests of his native home Västerbotten on his new album BREWHAHA. Switching between Lap Steel, Weissenborn and Slidegitar in a playful mix of Jazz, Gospel and Americana in all original compositions.

If American guitarists like David Lindley, Ry Cooder and Bill Frisell have a Swedish counterpart it is Andreas Rydman, born in Granö, Västerbotten and resident in Stockholm.

He releases his second solo album BREWHAHA digitally and on vinyl.
All instrumental songs with strong melodies and grooves. "My music has its roots in the United States, but I've been told that there is a hint of Swedish melancholy in my melodies, even when the songs are in major.I guess it's our inheritance" he says cheerfully.
Although the songs are pure instrumentals, the titles are enough to create scenes in the listener's mind, they have a cinematic quality. Just take New Orleans-falvored "Bob's Funeral" or "Northern Lights" describing his hometown's aurora borealis.
Behind him we can hear the A-leaugue of Swedish musicians, friends and colleagues who create with him a relaxed and creative vibe througout the record : Jonas Öjvall on Hammond, Jonas Almroth on Fenderbass and double bass, Hasse Sjölander on drums and Mikael Emsing on percussion, Jens Koch on the banjo and Staffan Johansson plays mandolin, guitar and "soundscapes". A number of distinguished horn players on different tracks: Goran Kajfes (trumpet), Per Ruskträsk Johansson (sax), Per Sjöberg (tuba), Andreas Gidlund (sax), Karl Olandersson (trumpet) and Kristian Persson (trombone).
Andreas has been working as a freelance musician and producer for 20 years and has played in 45 different countries around the world. He is diligently engaged for clincs and lectures in music production and Slide / Lap and Weissenborn playing.
BREWHAHA is a playful mix of Jazz, Gospel and Americana, Andreas Rydman's excellent Guitar, Lap Steel and Weissenborn playing united with memorable melodies and strong grooves.